Hearing impaired…
Speaking impaired…
… and
EXTRAORDINARY
PILOTS too
Let's reinvent pilot communication together!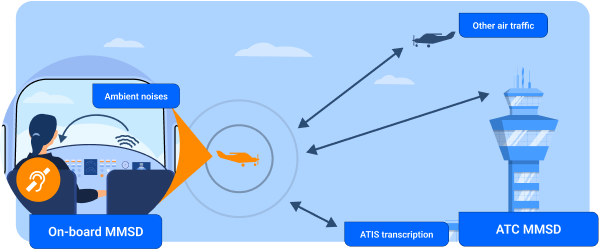 ORGANIZATION, PROJECT AND VALUES
FANS4ALL (Future Air Navigation Systems for All) is a non-profit and general interest association created in 2017 and working to facilitate access to professional and recreational aviation by persons with disabilities, in particular deaf, hard of hearing or people with speaking disabilities.
FANS4ALL PROJECT
Our goal is to enable Hearing or Speaking Impaired (HSI) pilots to fly in controlled airspace by designing and building communication systems that meet the new accessibility challenges of civil aviation.
ACCESSIBILITY AND INCLUSIVENESS
FANS4ALL was born out of a hearing-impaired person's desire to fly planes. Our mission is to help thousands of people with hearing or speech impairments realize their dream to take flight.
SAFETY AND RELIABILITY
Air traffic control communications were codified before World War II, which means they often don't meet today's safety needs. We aim to change that.
ADVANCED AIR MOBILITY
The addition of drones and new machines such as E-VTOL air taxis requires aerial communication that is more efficient, connected, and safe.
Multidiciplinary group of experts supporting an ambitious scientific project
Since day one, to support its scientific project and goal, FANS4ALL has gathered the best experts from government authorities, academic and research institutions as well as industry to create a multidisciplinary team. After the initial feasibility phase (2017-2022), this team now conducts de research and development of a Multimodal Supplementation Device (MMSD) ensuring silent communication with ATC along with situational awareness for hearing or speaking impaired pilots. Evaluation flights of incremental versions at sub-system and system level are conducted on a monthly basis, with an aim of having a prototype ready for full development and certification by 2030.
The team keeps growing and to-date includes following team members and partners :
Nestor Bélicard – President
Henri Corderoy du Tiers – Vice-President in charge of pilots with special needs
Etienne Ceretto – Vice-President in charge of aeronautical research coordination
Jean-Luc Madras – Treasurer
Gérard Lary – Member of the association, in charge of partnerships with industry
Marie Bénéjean – Member of the association, in charge of sociological research coordination
Nathalie Salicis Rafiy – Member of the association, in charge of universal accessibilityu and employability
Corinne Thouvenin – Member of the association, strategy consultant
Antoine Février – Member of the association, researcher, expert in Information and Communication Technologies (ICTs)
MULTIMODAL SUPPLEMENTATION DEVICE (MMSD)
MMSD interactional processes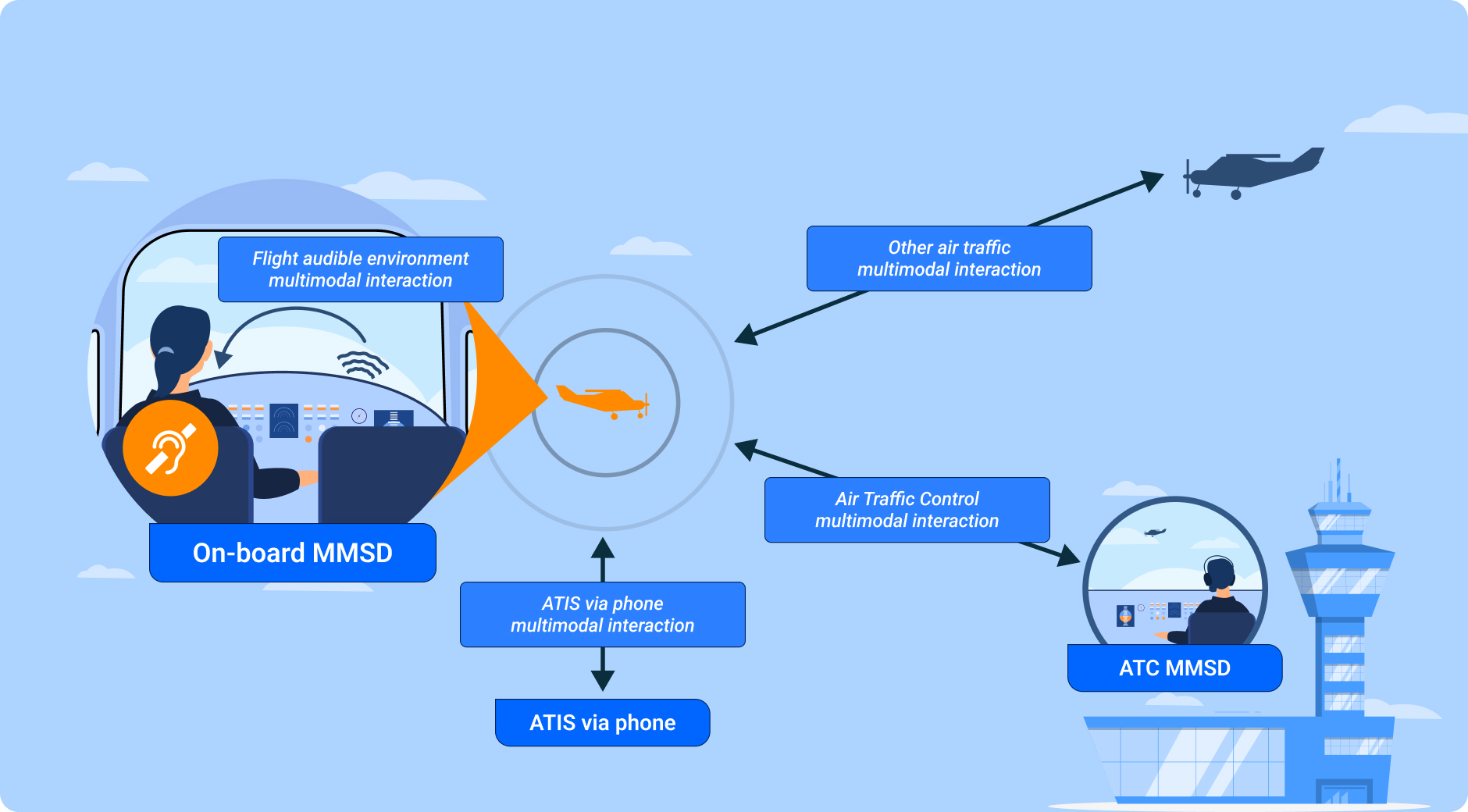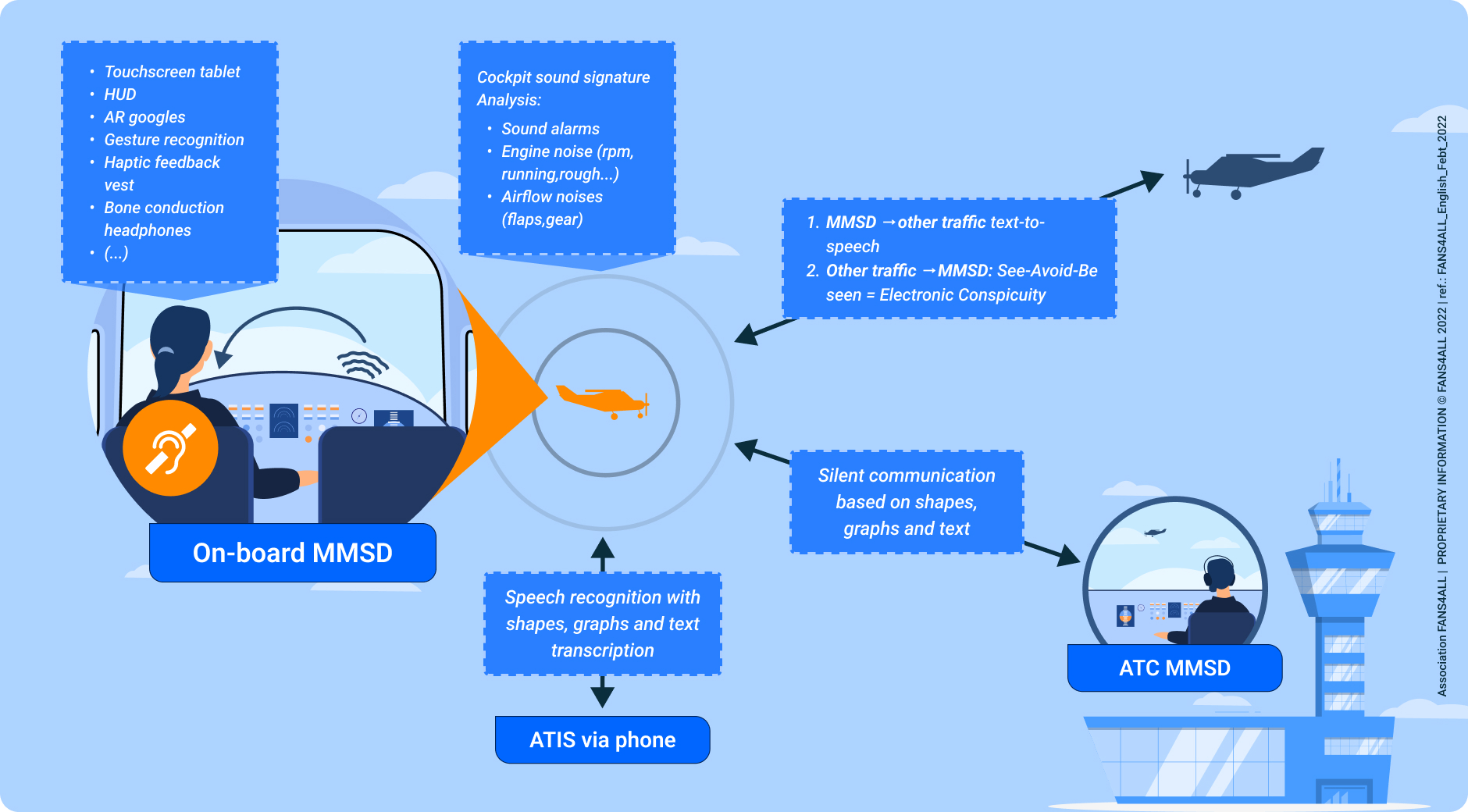 MMSD DEVELOPMENT PHASES AND
TIME SCHEDULE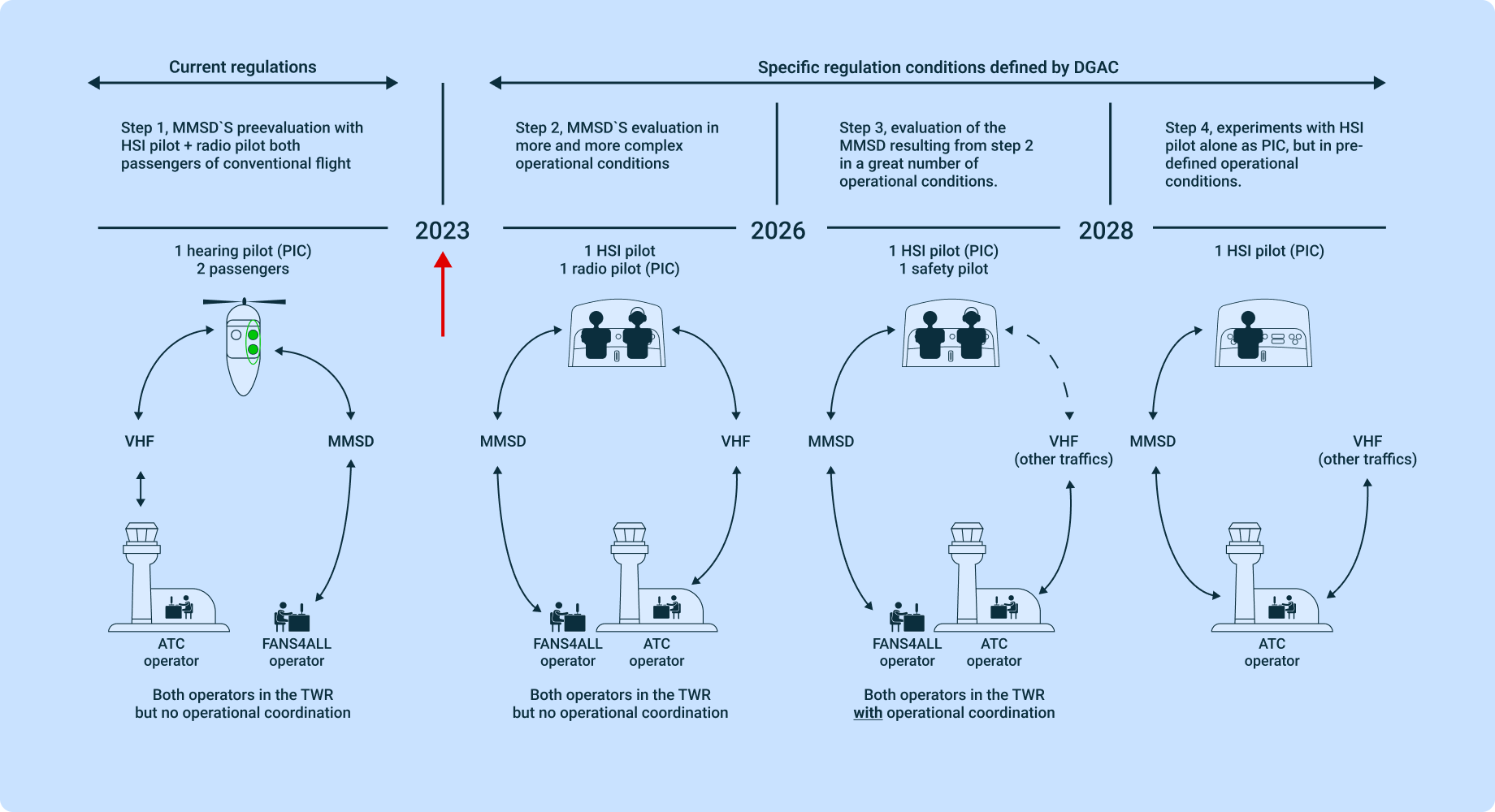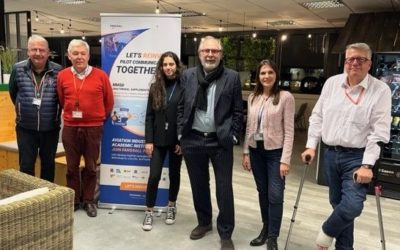 The 27th European week for people with disabilities #seeph2023 focusses on disability inclusion and advanced accessibility as a fundamental right. Technology, involvement...
read more
AVIATION INDUSTRY
Your support is needed to accelerate this technological
and human adventure.
INDIVIDUALS
Become a member and provide your
financial and volunteer support
to FANS4ALL association whilst benefiting from partial deduction from your
taxable income.
ACADEMIC INSTITUTIONS
Students, educators and researchers, join us to
develop the future of aeronautical communication.
IF YOU WANT TO SUPPORT OUR PROJECT,
YOU CAN MAKE A DONATION OF YOU CHOICE TO THE FANS4ALL ASSOCIATION

Non-profit articles of association
FANS4ALL: Futur Air Navigation System pour Tous
association FANS4ALL
[email protected]
6, rue Galilée 75116 Paris